Afghanistan - Collateral Damage
- also known as Afghanistan Year 1380 -
by FABRIZIO LAZZARETTI, ALBERTO VENDEMMIATI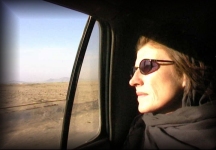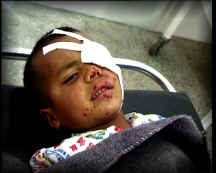 From the filmmakers of JUNG (WAR) IN THE LAND OF THE MUJAHEDDIN -- -- comes a new film. Filmed in Afghanistan in October through December 2001, the film follows the continuing challenges for surgeon Gino Strada and medical coordinator Kate Rowlands from the human rights group "Emergency." Having joined forces to set up a hospital in Kabul, Afghanistan, they saw it shut down by the Taliban. In October, 2001, they decided to re-open the hospital while the city was still under heavy attacks in order to guarantee medical and humanitarian support to civilian war victims. AFGHANISTAN YEAR 1380 shows life from the perspective of the Afghan people during this extraordinary time, and the treatment of Taliban prisoners of war in Northern Alliance jails.
In Dari, Pashto, English, Italian with English subtitles.
Produced in association with: RAI Radiotelevisione Italiana - POV American Documentary, Inc.

Karousel films is not responsible for the content of external websites.