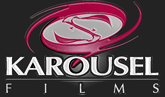 Making a documentary like this, takes another kind of courage.
It takes the courage to say that this story is not known widely enough...
This story needs to be told.
Arthur Penn, June 2001, Lincoln Centre, New York.
Presenting to Giuseppe Petitto, Fabrizio Lazzaretti and Alberto Vendemmiati the Human Rights Watch
Nestor Almendros Award for outstanding achievements and courage in human rights filmmaking.
This is a brave, intelligent, tough movie that must be seen, now more than ever. Much more than just a piece of reporting, it is a very human portrait of the people of Afghanistan, and the horror of living in a state of never-ending war.

Martin Scorsese, February 2002.